JROTC--It's not your average high school course!
Gadsden County High School Army JROTC Instructors:
Captain Kevin White

MSG Charles Roberts, Jr.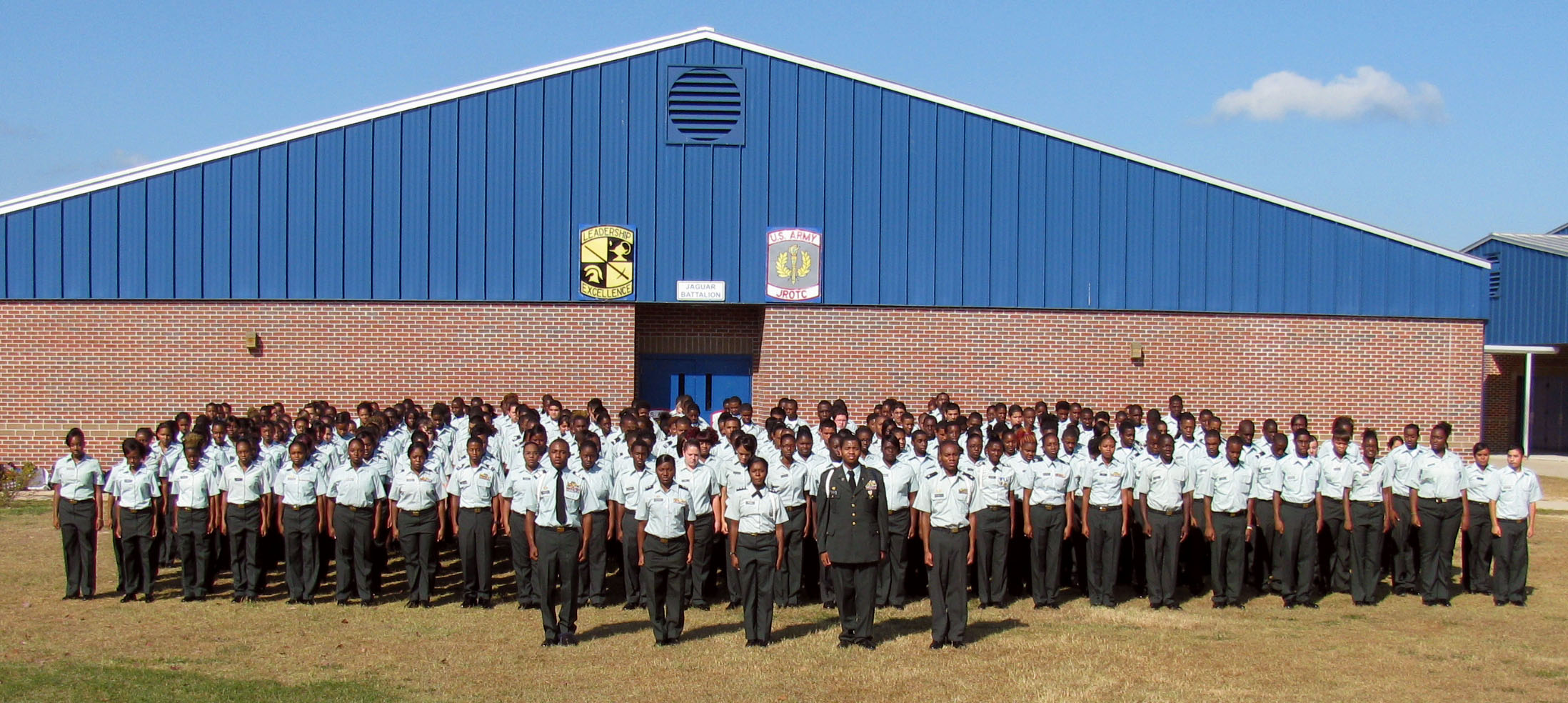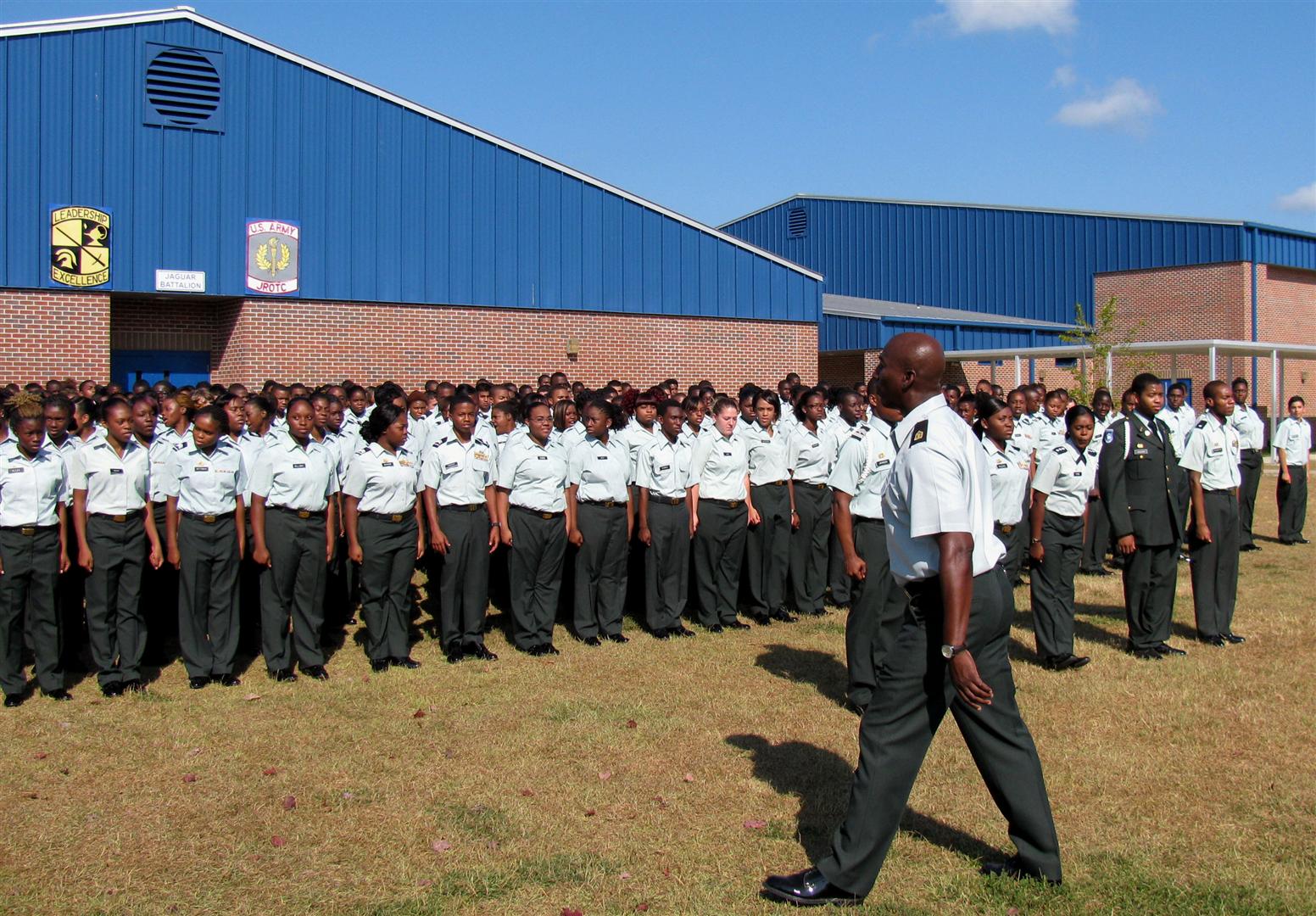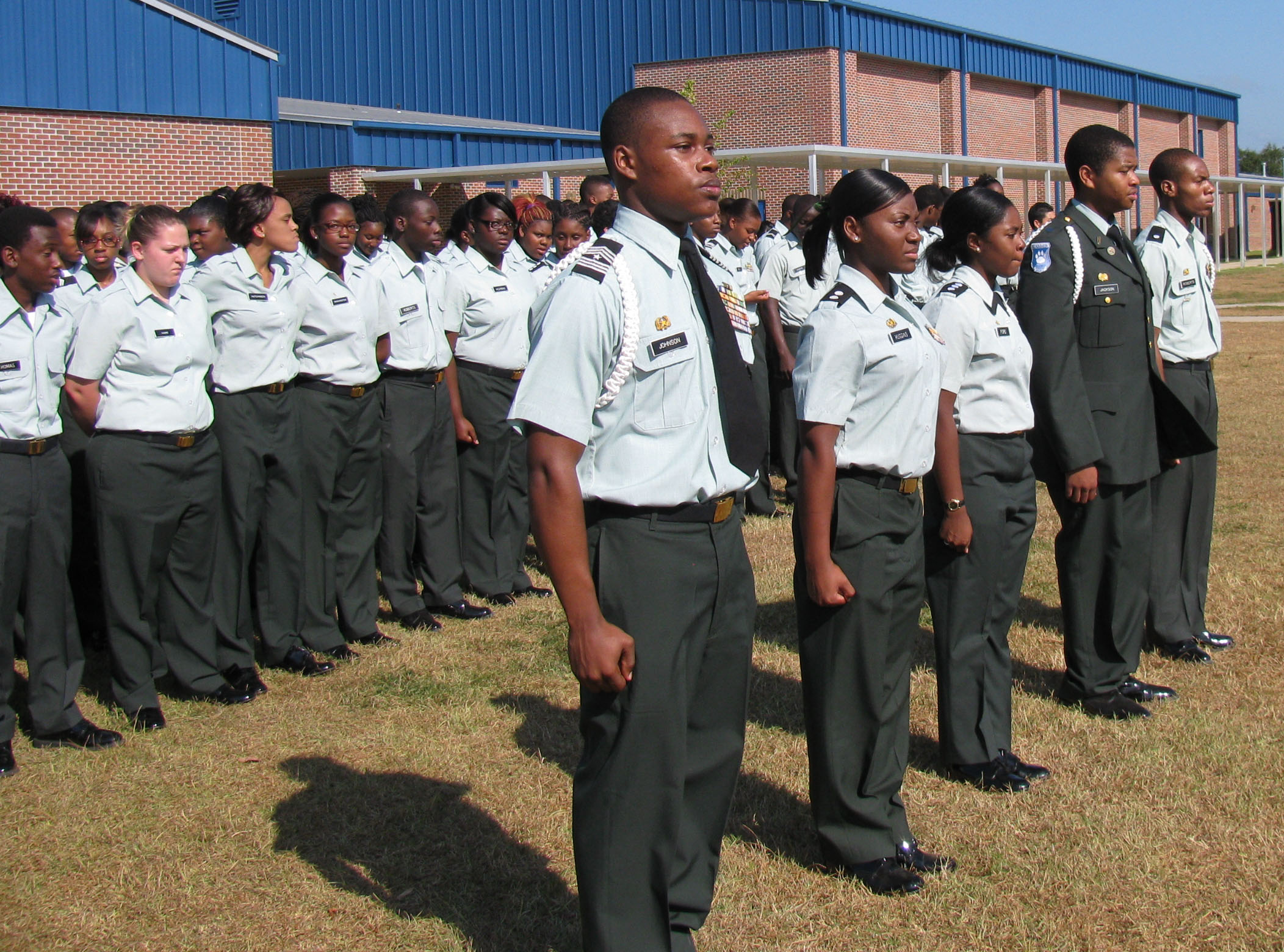 overview
Junior Reserve Officers' Training Corps (JROTC) is an elective high school course taught by retired Army military personnel at selected private and public high schools in the United States and its territories. The Gadsden County High JROTC program is the largest in Gadsden county and one of the largest in the state of Florida with an average enrollment of over 275 cadets. The "Jaguar Battalion" is also one of the nation's best JROTC programs having earned the designation from the Department of Army as an Honor Unit with Distinction. This designation is reserved for the top 10% of all JROTC programs throughout the country.

Mission: To motivate young people to be better citizens
To accomplish this mission, the program combines classroom instruction and extracurricular activities oriented on attaining an awareness of the rights, responsibilities, and privileges of citizenship; developing the student's sense of personal responsibility; building life skills; and providing leadership training and opportunities. The program emphasizes building character traits that will help students survive and succeed in an increasingly complex world.

Extracurricular Activities
Exhibition and Regulation Drill Teams

Color Guard

Competition Rifle Team and Adventure Training Team

Field Trips

Orientation trips to military installations,

Annual summer JROTC Leadership camp at Camp Blanding
Scholarships
The Junior ROTC program not only provides a wholesome patriotic activity for cadets, but can lead to college scholarships. Four-year Senior ROTC scholarships are available to college bound cadets who qualify. The merit based scholarships can be awarded in amounts up to $20,000 per year and may be taken to any college of the cadet's choice.
Cadet Creed
I am an Army Junior ROTC Cadet.
I will always conduct myself to bring credit to my family, country, school, and the Corps of
Cadets.
I am loyal and patriotic.
I am the future of the United States of America.
I do not lie cheat or steal and will always be accountable for my actions and deeds.
I will always practice good citizenship and patriotism.
I will work hard to improve my mind and strengthen my body.
I will seek the mantle of leadership and stand prepared to uphold the Constitution and
the American way of life.


May God grant me the strength to always live by this creed.

QUESTIONS STUDENTS ASK:
---
Q. Do I have to wear a uniform with GCHS JROTC?
A. Yes, uniforms are worn one day a week, and when you participate in special ceremonies. The rest of the time, you dress as you normally would.
Q. Do I have to get a short haircut while I am in GCHS JROTC?
A. No, but your hair cannot touch the back of your shirt collar. Our cadets are required to meet Army Standards.
Q. Do I have to pay for a JROTC uniform at GCHS?
A. The JROTC program supplies you with your uniform, books, and any equipment the course requires, free of charge.
Q. Is there someone at GCHS I can talk to about the JROTC program?
A. Yes, either your guidance counselor or our JROTC instructors will be happy to discuss our JROTC program with you and answer any questions you may have.

"The order, the self-discipline, the pride that had been instilled in me by ROTC was a tremendous companion to my basic liberal arts education and prepared me well for my Army career, or for that matter, any career I might have chosen."
GEN (Ret) Colin Powell
Former Chairman, The Joint Chiefs of Staff