September 10-October 23
Art by East Gadsden art students is on display in the Bates Gallery at the Gadsden Arts Center on the square in Quincy.
The main show in the gallery is a forty-year retropective exhibition of the work of legendary woodturner and wood sculptor, Mark Lindquist.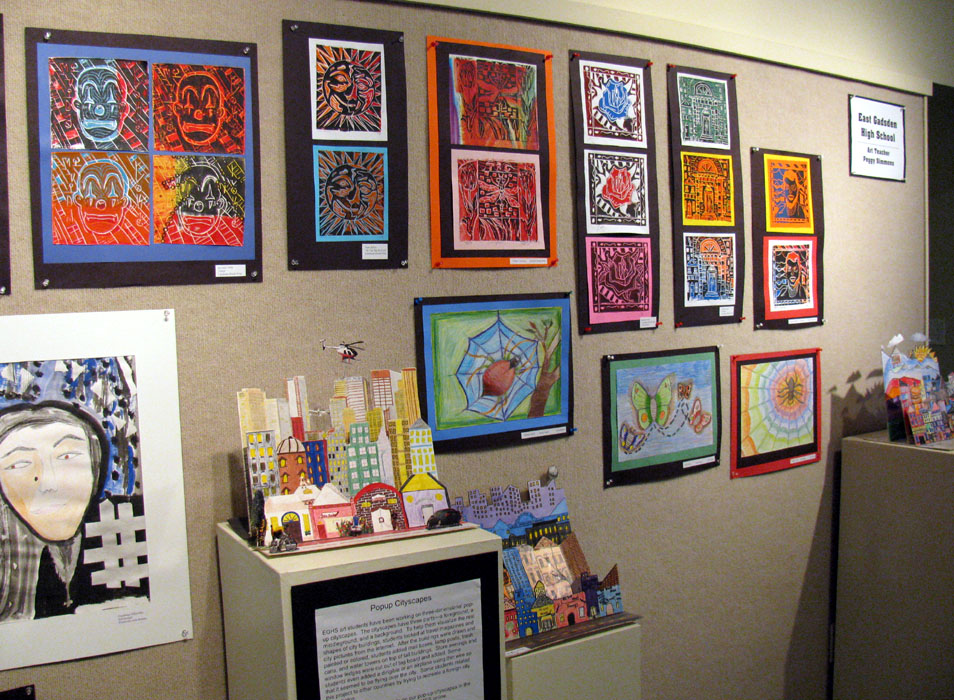 Gallery View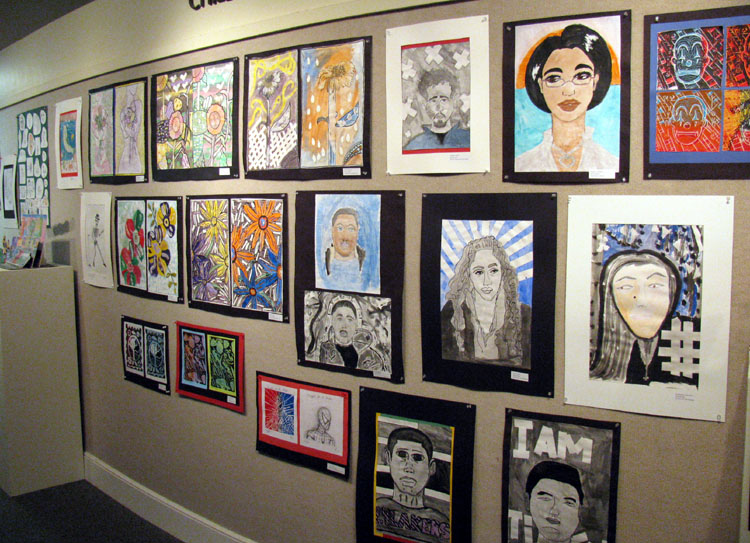 Gallery View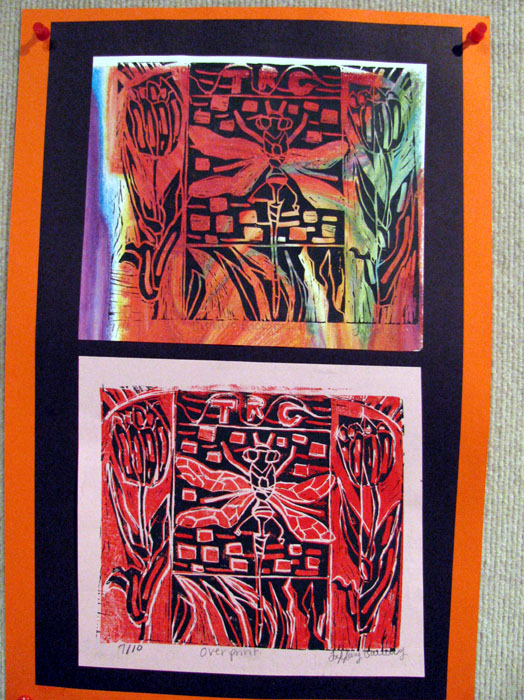 Linoleum Block Print--"Dragonfly with Tulips"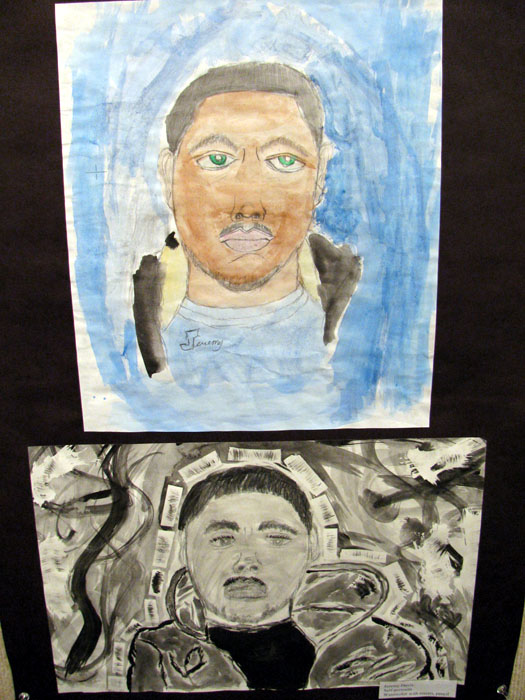 Jeremy Davis--Self Portraits--Watercolor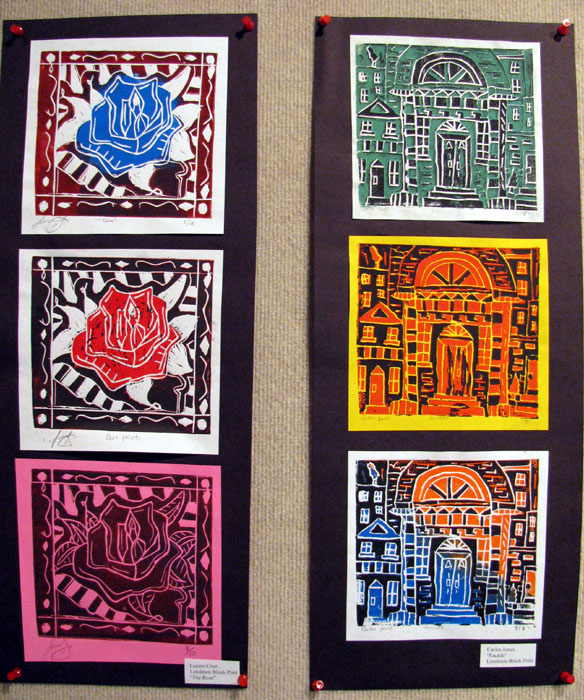 "Rose" by Lucero Cruz and "Facade" by Carlos Jones
Linoleum Block Prints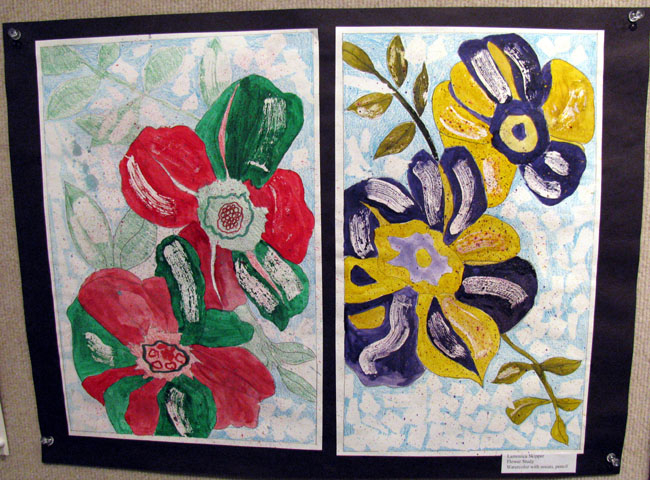 Flower Study by Lamonica Skipper
Watercolor and Ink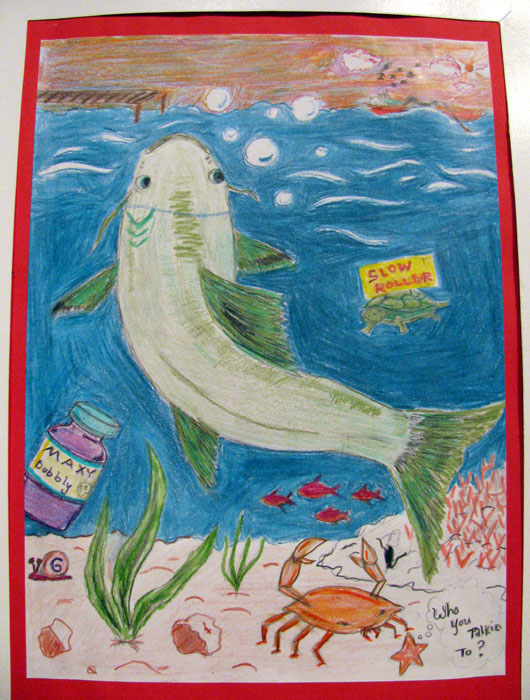 "Who You Talking Too?" by Khali Willis
Color Pencil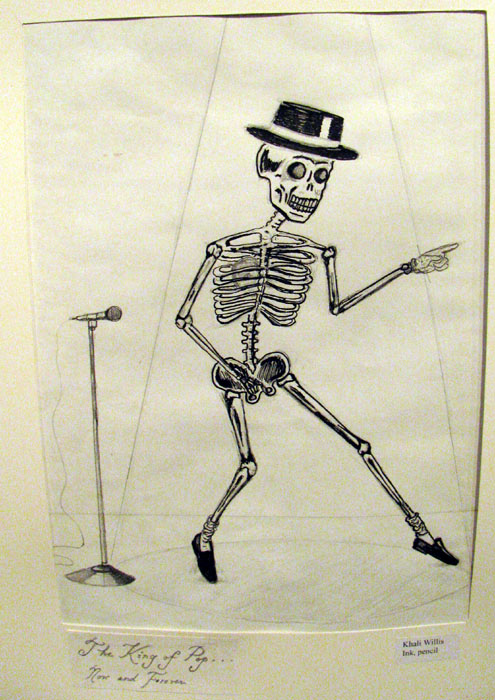 "The King of Pop" by Khali Willis
Ink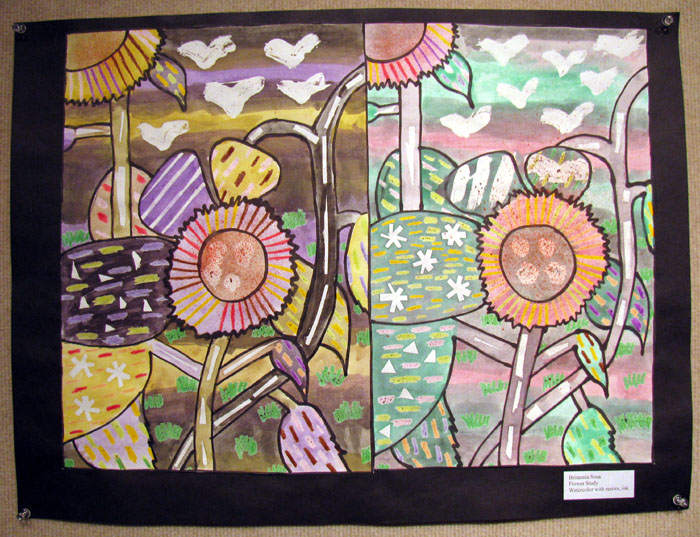 Flower Study by Britannia Sosa
Watercolor, Ink and Crayon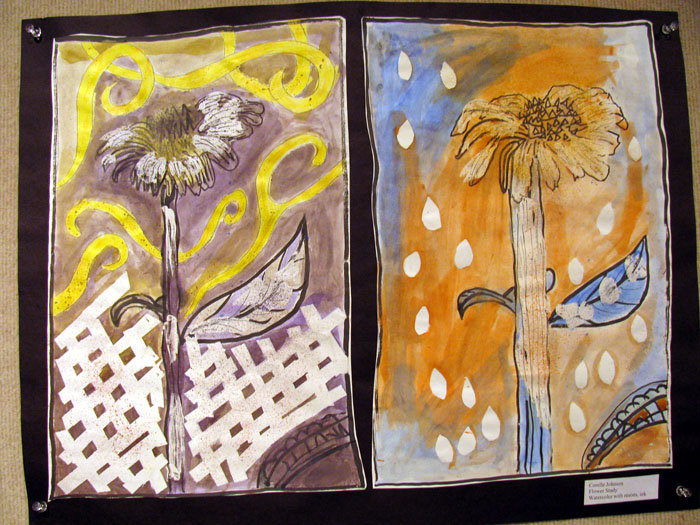 Flower Study by Corelle Johnson
Watercolor and Ink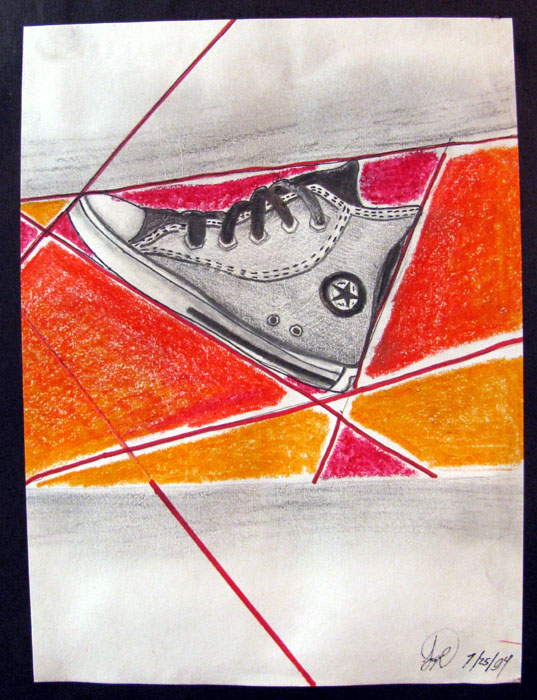 "Shoe" John Roberts
Mixed Media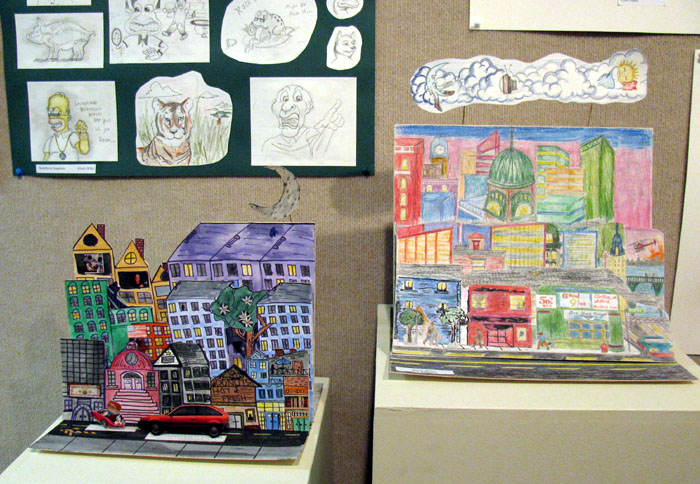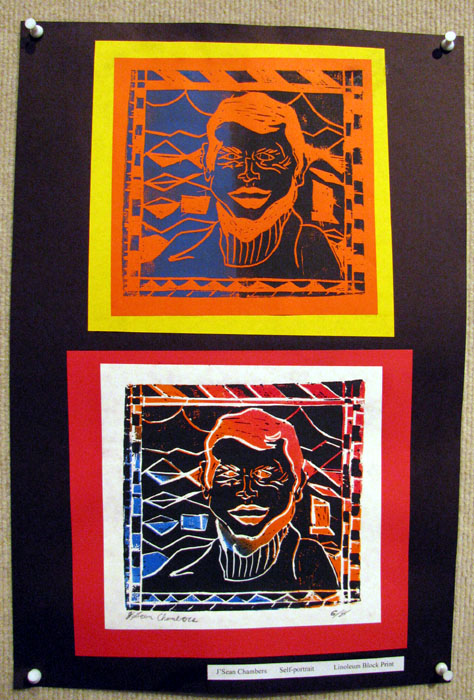 Self Portrait by J'Sean Chambers
Linoleum Block Prints